While COVID-19 has dramatically changed the landscape for rentals and housesitting alike, even now in 2022, there are still some trends that we can see for off-season times. This allows us to reference when evaluating how a homeowner or property manager can find a great tenant for the off-season.
Peak rental season is the best time for landlords, particularly in vacation areas. With properties in demand, you are more likely to secure a great tenant for your rental. That all changes in the off-season, unfortunately. Usually, the off-season happens in winter, when people are not all too interested in traveling, moving, or shaking up their lives. Unless you're in a skiing destination, like Aspen! What is easy and straightforward in the summer and spring months suddenly becomes a major headache once the calendar pages flip over.
It is harder still when you cannot secure a long-term tenant. If you only have someone in place during the prime rental months, your property sits vacant right when the market is at its most challenging. Do you have enough revenue in prime-time to carry mortgage payments all year round?
If you can keep your existing tenants in place through the winter, you will be in luck. If they are ready to leave, however, or you are typically working with shorter-term tenants, such as vacation rentals, filling your unit is going to be that much more difficult.
Of course, finding a tenant to stick it out through the entire year, both off and on-season, is ideal. When that doesn't happen, the next best option is to find a great tenant for the off-season.
Marketing Your Rental House in the Off Season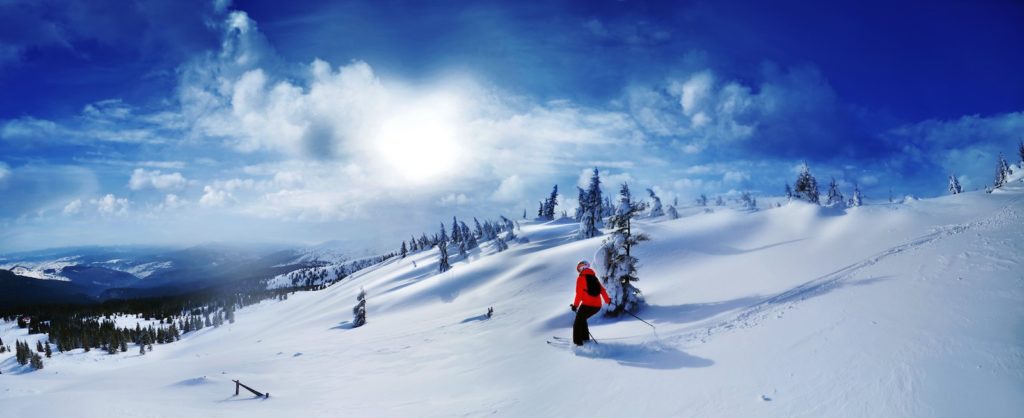 In the peak months, you may not have to work at marketing your rental property. But, when winter comes around and fewer people are interested in what you have to offer, you will have to step up your game.
Consider sweetening the deal with a few upgrades or amenities (seasonal ski pass, anyone?), or even a discount or incentive for tenants. Giving a small concession via lessened rent is still going to put more money in your pocket than your unit sitting empty for months on end.
And if you choose to invest in upgrades to the property, it will only add to its value. Even offering to pay for the cable bill or throwing in a gift certificate to a local business can do wonders to make your rental that much more appealing. Hotels might offer a gift basket or a bottle of wine. Also consider access to local businesses, like a gym membership.
Adjusting Lease Times
Here is something you can do to solve the problem for the future. Adjust your rental lease so that it does not end in the off-season.
Choose a lease date that cycles back into the on-season, so your next search is less of a challenge. Maybe that's an 18-month lease, which can provide stability for tenants as well. Of course, that is easier said than done and if your primary goal is to get the place filled then do that first. You can even work around your ideal start date for the next lease by offering a non-standard lease this time around.
Whatever you do, when you get the chance and the timing is right, make sure that your contracts and schedules are working in your favor and not against your best interests. If you can avoid tenants moving out in winter in the first place, you will not have to deal with the off-season!
Don't Settle
The important word here is the 'great' in 'great tenant.' No matter how desperate you get to fill your property, do not settle for someone about whom you are just not sure. Ignoring red flags and warning signs for the sake of a warm body in your property is a one-way ticket to disaster!
Lowering your standards is not the solution to your tenancy problem. While we fully understand that the thought of an empty rental is frightening, the thought of a hellish tenant should be even scarier.
At the very least, ensure that off-season leases are short-term so that any less than ideal tenant is not around for the long haul. That only works if it is someone you are willing to take even that short-term chance on, though, and that is not always the case when applications are sparse.
So – what can you do if you have no great prospects, but you do not want to leave your rental property empty? There is always a solution to every problem. In this case, that solution comes in the form of house sitters.
How House Sitters Can Solve Your Tenant Problem
If it is clear that your rental is simply not going to move in the off-season, you have probably already wrapped your head around the loss of rental income. Not all is lost, however! One of the biggest headaches of an empty rental property is just that — the emptiness. An occupied home causes all kinds of problems, from insurance snafus to increased risk of crime and property damage, including the impact of rain, snow and cold. You can't up and leave your own home to house-sit or you'll have the exact same problems in a different place. That is where an house sitter comes in to save the day.
A house sitter will keep your rental property occupied in the off-season, quite happily. They live rent-free, yes, but, at the same time, they are maintaining the property, ensuring its security, and keeping up with occupancy requirements for insurance. If you can get a house sitter in for the off-season, when the peak rental period comes back around, your unit will be in good repair, ready for the next tenant to move in and take over rent payments.
House sitters are simply looking for a place to settle in for a while. Many are people who work remotely and require little more than an internet connection and a comfortable place to work, live, and sleep. In this kind of arrangement, you as a property owner can set out the terms of residency, so all parties are clear on what is expected in exchange for room to stay. In this way, you actually have more control over a house sitter than a traditional tenant, as they will be exchanging responsibilities for tenancy.
When going through the right online venues, you'll find that house sitters are vetted and trustworthy, and an excellent option to fill a rental through the lean times of the year.
LAST UPDATED: February 24, 2022