California — what better place to be? The golden state, a surfer's paradise, land of beauty and opportunity: it can be all yours, with the added bonus of not having to pay rent when there's a housesitting gig involved.
California is an excellent and highly coveted locale for house sitting, with plenty of listings in the hottest locations this gorgeous land has to offer.
Obviously, COVID-19 has changed the entire house-sitting ecosystem, but as people resume some sense of normality, including travel plans, California will continue to be an epicenter for house-sitting opportunities. We still recommend that you take as much caution as you can to stay healthy and keep transmission down. We're all in this together!
About House Sitting in California

Why house sit in California? There are many reasons why this state is so attractive to people who are looking for a place to stay — and why homeowners should not have any trouble finding eager, responsible people who are willing to stay and look after their homes, pets, and other responsibilities.
California has good weather, bottom line. Yes, the drought and extreme heat is incredibly concerning as the earth heats up. It does rain and even snows occasionally, as we've seen with the Atmospheric Winter and the huge snowstorms in the Sierras in late 2021 and tail end of 2022, and in some areas it can get chilly at night or in the winter season. Overall, if you are going to California you are going to enjoy the sun and temperate climate. From mountain peaks to SoCal beaches to the mystical fog of the San Francisco Bay Area, the climate is welcoming. Enjoy it while you can!
California is an immensely varied and diverse state. There are cultural differences between various areas of the state, especially between northern and southern California. However, no matter where you go, if you love nature and the great outdoors you are going to enjoy it. There are national parks, state parks, mountains, beaches, surfing, swimming, skiing, dirt biking — the list goes on, and the fun does not stop.
That diversity extends to the people, art, music, food, and traditions of California. Wherever you go there is something exciting to try, someone new to meet, or something delicious to munch on or drink. Authentic street tacos, food trucks, third wave coffee, molecular gastronomy and innovative fusion cuisine (try Burmese food!) are all part of the culinary and cultural experience from San Diego to San Francisco and beyond.
All of this means that when you are not tending to your house sitting responsibilities or doing your everyday work, the vast, magical land of California is entirely yours to discover, with the reassurance that you have a place to call home at the end of every sunset evening. All you have to do is find the right place (or series of places for a longer term stay in California) and you are well on your way to finding a place for yourself in one of the most popular places in the country, and indeed, the world.

Share this infographic on your site – please credit and link to EstateSitting.com!
House Sitting Sites with California Listings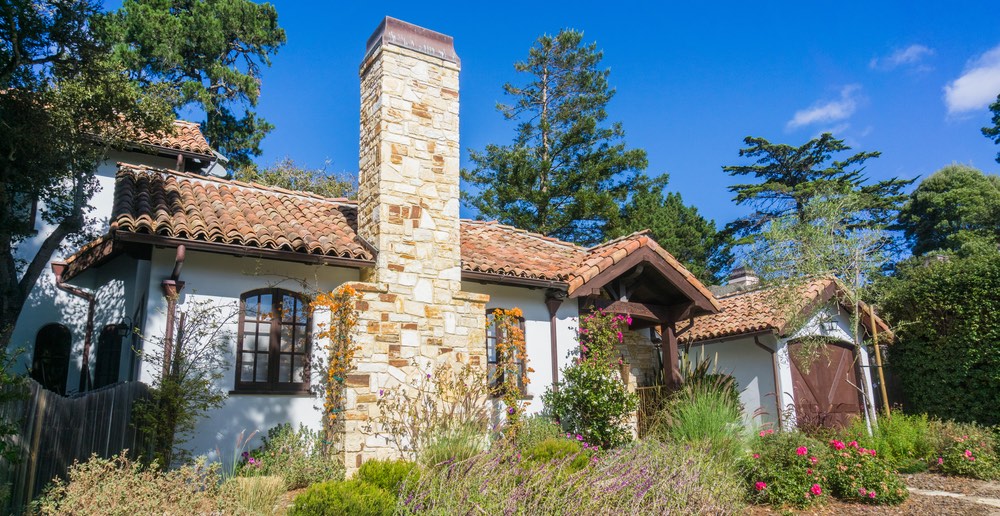 Take a look at house sitting listing sites and you are sure to find some compelling California house-sits. This isn't an exhaustive list of every house sitting site out there but it is a good start when you are looking for a place to stay.
In early 2023, the number of listings are still definitely affected by the pandemic, and perhaps now by the macroeconomic climate. However, we'd expect that number to climb up to more normally-expected totals over the course of this year. But really, who knows, right?
Sabbatical Homes
At Sabbatical Homes, you will find a wealth of listings in California, although the numbers have dipped slightly since pre-pandemic times. There are currently over 611 active rental listings in California as of early 2023 – a 25% increase over the year prior. The majority are in Berkeley, San Francisco, Oakland, and Los Angeles, with some concentrated in San Diego, Menlo Park, Pasadena, Santa Barbara, and other areas of the state from cities to beaches. These houses are primarily geared toward people with academic affiliations, so most are located near a postsecondary educational institute.
Luxury House Sitting
Luxury House Sitting updates its listings as they come in, currently sitting at around 16 luxurious locations in early 2023, which is somewhat higher than the number of listings in early 2019, and mirrors precisely the number of listings from early 2022. Home locations range from San Diego to Encinitas, to Beverly Hills and Los Angeles. The assignment listings are comprehensive, explaining the dates required and duties that will be asked of each house sitter.
House Sitters America
House Sitters America appears to be greatly affected by the pandemic, currently hosting just 3 house/pet sitting listings in Southern California, down dramatically over the last year. In the past, its listings have been spread down the western seaboard of California, with the largest concentration in Northern California around the Bay Area. Additional listings dot the map down through Los Angeles and San Diego.
Trusted Housesitters
On Trusted Housesitters, there are now 414 listings in California in early 2023, which is an improvement from the beginning of 2022 – nearly triple the listings. This site continues to experience a big rebound from COVID-19 traffic levels. These houses and pets that need to be watched are located anywhere from the beautiful beaches of La Jolla to wine country in Santa Rosa and Sebastopol, to urban luxury in the Berkeley hills. If you love animals and want to make your way around California in style, there are lots of opportunities here.
House Sit Search
House Sit Search is another good resource, as it searches multiple sites for listings. It has 250 California opportunities in early 2023, which is up a bit from early 2022, but down significantly from almost 400 listings prior to the pandemic. They could use an expanded user interface, including a map, to better find the housesits specific to California and West Coast. You have to drill down a collapsing list in the left column.
HouseSitMatch
HouseSitMatch focuses on both house sitting and pet sitting, and can be searched by location. As of early 2023, there are no house-sitting opportunities. In early 2020, there were no listings – all of the listings available continue to be in Europe. We'll be checking back to see if this platform expands its inventory of house-sits.
Housecarers
Finally, we'll highlight Housecarers, where there are now over 50 listings for house and pet care in California in early 2023, a dramatic decrease from the same time last year – roughly 1/2 the listings now available. Most of these homes have been concentrated in the more northern part of the state, around San Jose, San Francisco, and Sacramento, with additional listings around Los Angeles, in the past.
Locations for House Sitting in California
What do you think of when you picture California? It might be the iconic Golden Gate bridge in San Francisco, or the swaying palm trees and sandy beaches of coastal towns. Whatever you are dreaming of, rest assured, house sitting in California offers variety as breathtaking as the state itself.
House Sitting in Los Angeles
The Los Angeles-Long Beach-Anaheim area is one of the most populated in California, so it isn't surprising to see a lot of houses in LA and the Los Angeles metro area. This is, of course, a mecca for entertainment and luxury. Los Angeles is home to theaters and museums, perhaps more than anywhere else in the United States. It is also a great place for sports fans, with famous teams like the Lakers, the Clippers, the Dodgers and the Rams calling LA home. And, it almost goes without saying, the shopping is out of this world, starting but not ending with Rodeo Drive and Melrose. And don't forget Disneyland, Universal Studios and other world-class theme parks.
House sitting in LA is a great way to glimpse the luxe life without having to shell out the cash. It can also give you excellent proximity to sun and sand, be it listings located near Venice Beach, Playa Vista, or Santa Monica. If you live inland, you might be open to coming out to the westside for just a night or two.
Long Beach, in particular, is a great choice for house sitters who want to check out California via bicycle. The city is aiming to be known as a cyclist-friendly urban center, which means it is easy to get around on two wheels. And don't forget the Venice Boardwalk up through the Santa Monica Pier.
House Sitting in the Bay Area

San Francisco-Oakland is the second most populous urban area in California. The Bay Area is well known for its technology, and for its amazing views and spectacular food. This is the heart of northern California, and a location that should not be missed. Think cable cars, Fisherman's Wharf, Mission burritos, and Lombard Street. And, of course, the Golden Gate Bridge, which is practically shorthand for California itself.
You can shell out lots of money for the San Fran experience — or you can take a house sitting job, and enjoy the (hopefully) sunny city without worrying about accommodations. The Bay Area allows for access to all kinds of California hotspots thanks to its extensive transportation system (obviously Uber or Lyft, but maybe try a cable car!), so it also makes for a good launching point to explore the rest of the state, although a car is essential for getting to some of the most scenic areas such as Big Sur and Yosemite.
The Oakland/Berkeley area, too, is a busy and bustling location, with high numbers of artists, a booming culinary scene, and a strong interest in the diverse international influences that make it such a vibrant city.
House Sitting in Wine Country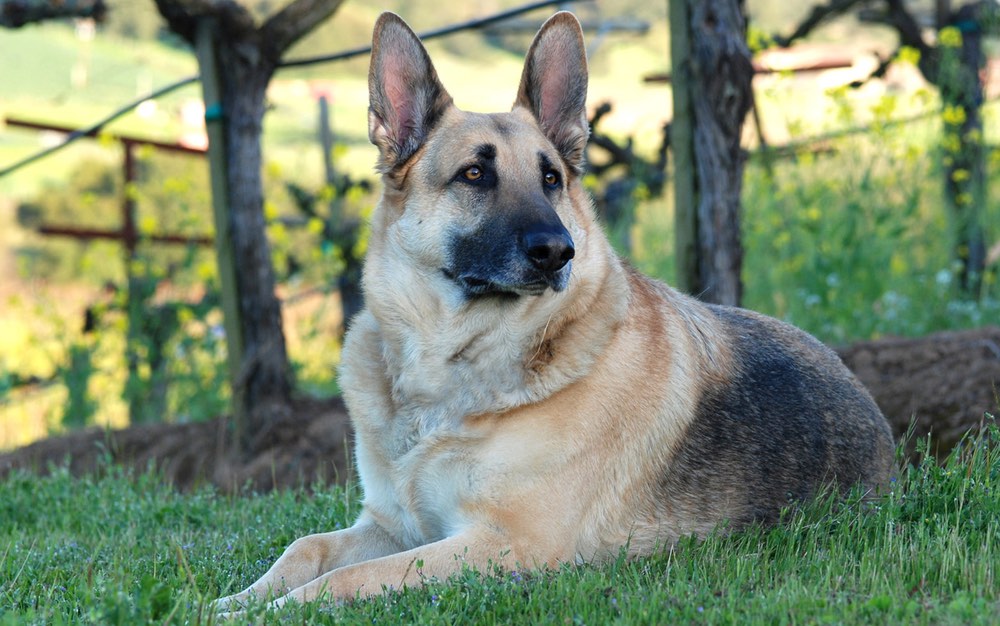 Wine country extends north of the Bay Area, with over 400 wineries in this region including in Napa Valley and Sonoma County. If you are looking for a wine-lover's house sitting job, check out listings in Santa Rosa, Petaluma, and other cities and towns within Napa, Sonoma, Mendocino, and Lake counties.
If you are exploring house-sits in the winter and spring, be prepared for some colder weather and plenty of rain. Wine country bumps up against the coastal redwoods, and some areas such as the Russian River are about as wet as California gets.
House Sitting in San Diego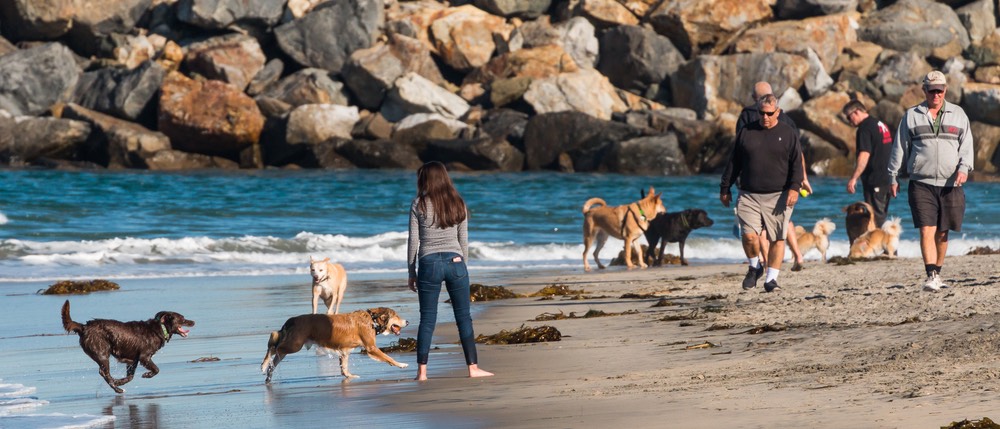 San Diego and its surrounding area including Carlsbad are popular for homeowners and travellers alike, which may be why you will find many opportunities to house sit in this warm, diverse area.
This region offers a lot of options for those who love craft beer, as well as excellent sights and sounds including historic districts, zoos and parks, and many of the Spanish missions in California. You can swim, surf, or check out some historical details from the city's marine past. Take in a Padres game, or simply sit back and relax in what the Weather Channel says is America's most ideal summer climate.
Unique House Sitting Opportunities in California
While you are checking out homes away from home, why not consider a more unique house sitting opportunity in California? It's easy to find a simple, comfortable home or apartment, but if you are willing to try something new, there are even more doors open to you.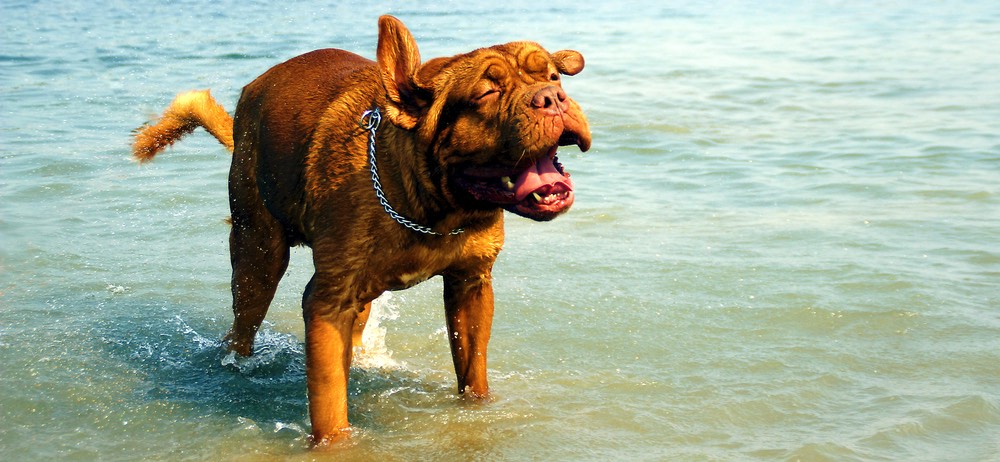 If you love dogs, there is a great place in North Hills, California, for you. Here you will find an 185 lb. Mastiff named Frank, who is the star of a children's book. Staying at this house means hanging out with Frank, ensuring he is fed and walked on a regular basis. It is a bonus in a home that is decked out with all of the appliances and electronics one could need. (UPDATE – Frank the Mastiff found a house sitter. The most interesting opportunities go fast!)
In Pollock Pines, California, there is another house for animal enthusiasts. This home has two dogs and chickens to keep the house sitter company. The house is on a lake with year-round fishing. (listing no longer available)
Ready for even more animals? Check out this house sitting gig in La Honda, California. The home of a former aerospace engineer and a nurse, it is 10 acres of natural wonder including a horse, a donkey, chickens, two dogs, a cat, and two parrots.
How about Boat Sitting?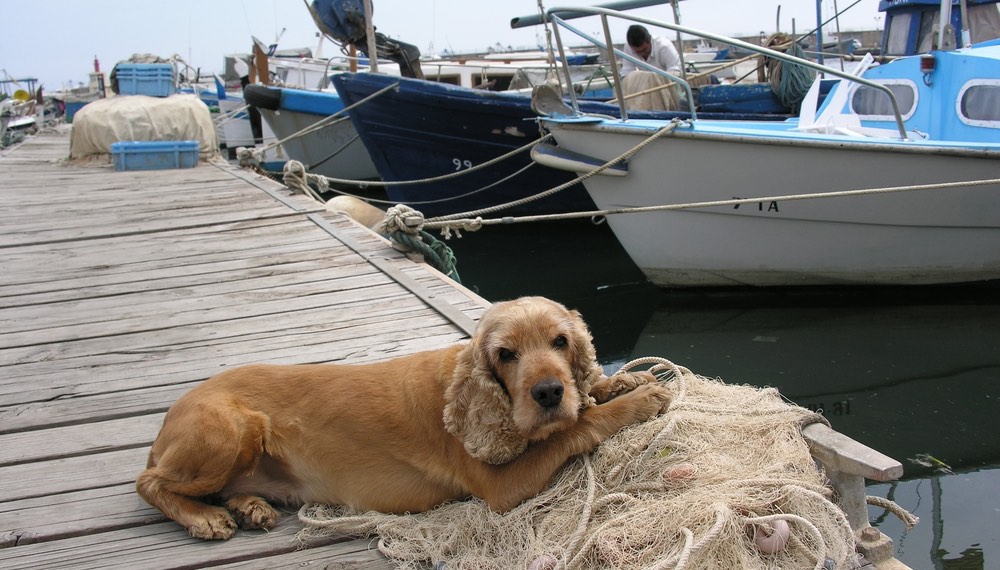 To take the show on the road — or rather, the water — look out for unique "house" sitting opportunities in Berkeley, California. A recent listing (no longer available) shows a 44-foot sailboat, harbored across the bay from the Golden Gate Bridge and the San Francisco skyline. It comes with two cats, two washrooms, a kitchen with a stove and a fridge, and of course, a comfortable place to sleep. The cats move in and out of the boat, roaming the docks or sitting on the sailboat's deck.
There is always fun to be found in California, so if you are looking for a unique location for your next house sitting adventure, keep an eye on these listings!
House Sitting in CA By the Numbers
Looking at the Housesit Search listings, we see some trends in house sitting in California.
Often a house sitting job involves pet sitting, too — it is one of the main reasons why people who are travelling are looking for someone to take care of their house while they're gone.
Listings with Dogs
Listings with Cats
Listings with Poultry
Listings with Horses
Listings with Farm Animals
Around 58 percent of the listings give house sitters responsibility for cats. It would appear that California is a dog lover's paradise, however, with almost 76 percent of listings that come with a canine companion.
For a walk on the wilder side, don't worry. California is home to lots of agriculture and green spaces, so it is perhaps not surprising to see that there are several listings with alternative animals. Of the listings on the site, 13 involve taking care of poultry (12 percent). Nine listings, or eight percent, come with horses, and six, or five and a half percent, have farm animals! Of course, the more rural an area is, the more likely it is to be home to various animals, whereas smaller, urban homes are more likely to host small dogs and cats.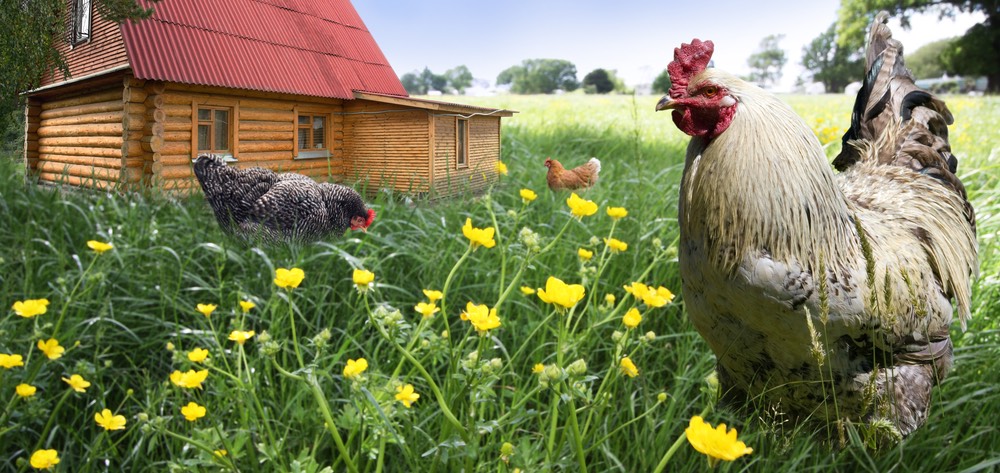 Perhaps it is the hand-in-hand roles of house sitting and pet sitting, but in fact, there are no California listings on that particular site without any animal responsibilities at all. Whether you are feeding a fish or walking a dog, pet sitting is something that will take your house sitting skills further.
About one third of the Housesit Search listings are located in a more rural or suburban area of California, where the remaining two thirds are in a more urban locale. Just over nine percent of the listings give house sitters access to a pool. For those with green thumbs, around 45 percent of the house sitting gigs involve gardening, so you can get your hands dirty!
Becoming (or Finding) a House Sitter in California
With all of these options there is certainly a home in California for every would-be house sitter.
If you are California dreaming, house sitting is most certainly an option you should explore. Clearly there are many homeowners who are eager to have a friendly, responsible person taking care of their home — and most likely their pets — while they are away for whatever reason. As a friendly, responsible person with an itch to check out California and all it has to offer, this is your opportunity to do exactly that and spend some time with a loveable animal, too.
For would-be California house sitters, pet sitting is an aspect that cannot be ignored. Those adverse to animals need not apply, because the vast majority of house sitting opportunities in this state involve pet sitting in some form.
If you are not a big fan of four-legged creatures, we recommend staying away from the listings that involve cats, dogs, and beyond, and look more toward an easy to handle pet. Practically anyone can successfully manage to feed a fish or other small pet, and being willing to do so will open a lot of house sitting doors in California.
Still, we recommend that you seriously consider your willingness and ability to take care of pets, as many homeowners are looking for people who genuinely love animals. While people may be willing to leave their home behind for a stretch of time, it is their animals that truly drive their concern, and they want to be able to leave Fido or Fluffy at home in his or her comfortable environment without having to worry. That is your job, and it's an important role to play.
Can I bring my dog to a housesitting gig?
Efraim recently wrote in asking if he can housesit with his dog. Our advice was that it's pretty unlikely he'd find opportunities to do so. This is because most housesits include pet-sitting, and owners would have no idea how all of the animals would get along – it's unnecessary complexity that they would rather avoid. He might want to start locally, seeing if any friends or family would be comfortable with such an arrangement.
The necessity of a car for house sits in CA
For the greatest breadth of opportunity, having a vehicle can also be a major advantage. Many California house sitting listings are remote, with little in the way of public transportation. Listings that require a vehicle will typically outline that from the start. Being able to get to and from the home, as well as being able to run errands like grocery shopping for yourself, is important, so if you do not have a vehicle, factor that into your search.
Of course, for those without wheels, not all is lost. There are certainly central, urban options for house sitting. If you take a job in San Diego, San Francisco, LA, or another one of California's well-known cities, you can get around with buses, trains, Ubers and Lyfts, cabs, or even walking or hopping on a bike. You may have fewer options in terms of where you are going to stay, but it does not remove you from the house sitting game completely.
Working Remotely and Saving Money
Think about what you are looking for from a house sitting job. There are different benefits to different types of people. If you work remotely, house sitting allows for travel to all kinds of places while still getting your daily work done. As prospective housesitters, you might want to have the homeowners do a speed test on their internet to make sure it will work for you, and also ask them about reliability. In fact, if its a rural housesit, and the internet goes down, consider alternatives and backups such as a "Mifi" device.
If you are on your own and saving up for a home of your own, it can help you stash some money away as you have a place to live without having to pay rent.
Don't forget to factor in the costs of travel to get to your house-sit though. Your month-long stay might not be as cost-effective if your flying and renting a car.
The Assurance of Reference Checks
Whatever your motivation and wherever you want to go, you need to have references and record checks. Someone will be allowing you into their home and giving you a lot of responsibility if all goes well, but you will not get to that point if you cannot prove that you are worthy of that level of trust.
Some possible sources of references:
family and friends with pets you have taken care of
Airbnb or similar rental references to showcase your responsibility in other people's homes
workplace or professional references to speak to your trustworthiness
a police criminal record check to help drive home the fact that you are the kind of person who can offer peace of mind
Know what you are looking for and what you are capable of handling, but do not be too picky about house sitting assignments once you have got your references in place and are ready to start reaching out to homeowners.
In practical terms, that means understanding that maybe a full hobby farm is out of your wheelhouse, but not being too particular about having to jump from short assignment to short assignment as you are getting established.
The more work you do as a house sitter the more attractive you are to future clients, as you will have the experience and references needed to prove that you are a good choice. So long as you are comfortable with the location and the responsibilities, don't turn down potential jobs!
Homeowners Looking for House Sitters
As a homeowner looking for a house sitter, many of the same considerations apply, in reverse.
Know who you are looking for and what kinds of qualifications you will expect from someone. Be clear about the certifications, qualifications, and references you require in order to consider someone for a house sitting job. You will want to be confident in and comfortable with who you choose, so that you can leave your home (and possibly your pet) without spending your entire time away worrying about what is happening at home.
At the same time, if you are too prescriptive in your approach it may be tricky to actually find someone who can suit your needs. We recommend sitting down and outlining your priorities in a house sitter and/or pet sitter, as well as determining what would be nice to have but is not a deal breaker. Ideally you will find someone who ticks off all of the boxes, but prioritizing in advance helps sift through the options if there isn't someone who is 100 percent perfect for the job.
Your California home, in all likelihood, will be in high demand no matter where you are located. People love California and all it represents, from sunny beaches to sweeping mountain ranges. All you have to do is link up with the right person, which is easy when you are working with an organization that ensures applicants are quality, trustworthy people.
Remember that house sitting is a win-win situation when done right — homeowners are able to travel without worry, house sitters get the opportunity to explore a new place while saving money, and any flora and fauna left behind can thrive in capable hands.
---
This isn't a formal housesitting platform like those listed above – we don't match people up. If you leave a comment below looking for house sitting opportunities in California, you might want to link to a profile page so home owners or housesitters can contact you. We do NOT recommend posting private info like cell phone numbers. Good luck on your house sit!
Last Update: December 24, 2022