LAST UPDATED: MARCH 31, 2021
House sitting works best when there is a good understanding and good communication between the homeowner and the house-sitter. Homeowners justifiably look for house sitters with certain qualifications. Let's look at how those housesitting qualifications can help the home owner and house-sitter alike, so that the stay works for everyone and nerves stay calm.
Pet-Friendly House Sitters
A Good House-Sitter Will Be Great With Your Pets
Most homeowners retain house sitters to have someone great to take care of their pets. One of the most important qualifications that a house sitter should have is being an attentive, responsible pet lover. Pets love human company and the welfare of pets is a top concern of people going on vacation. In fact, many homeowners would simply lock their doors for a month and stop their paper delivery if there wasn't a pet to be cared for at the home.
Homeowners are often skeptical about leaving their beloved pets with strangers. People who love animals, however, tend to be able to get along with them quickly, even tricky pets like rescue animals. The ideal house sitter for a homeowner with pets will be someone who is not only comfortable with animals, but enjoys being with them. With your instructions and advice, they should be able to take care of your beloved pooch or kitty.
House sitters with pet care experience can highlight the qualification in their profile. If they have attended to sick pets and those requiring special care, this is worth mentioning in an online profile.
Take Lola, for instance. We noticed this elder dog was drinking an awful lot of water. So we controlled and recorded the dog's water consumption by measuring out 8oz at a time. After about four days, it appeared that her water intake was at the very high end of normal, and so at the owner's request, we took the dog in for some bloodwork. The vet determined that she was OK, and the owners were so grateful that their housesitters took the time and care to look out for their beloved dog.
Caring for different types of pets is a big responsibility. This is especially true if the pets need special care and medication. Word to the wise: if you are not comfortable with animals, avoid house sitting in a home with pets!
House Sitter Flexibility
House Sitters Need to Be Comfortable With Change
House sitters need to be flexible. They should be able to adapt to a new home, new environment, and new way of doing things… and possibly something going wrong. There is great responsibility in going to someone else's home and taking care of it.
If the house sitter is set in their ways and not willing to adapt to the new environment, they will find it very hard to be comfortable. The house-sitting experience can become miserable for them and unsatisfactory for you.
For instance, if something at the house goes wrong, like a leak, is the housesitter prepared to call the right local service, and be available to help manage the issue?
Good house sitters, however, change their lifestyle and routine depending on the nature of the house sit. If you like new experiences and challenges, house sitting will be a welcome and pleasant experience.
Handy and Resourceful House Sitters
While It's Good to Have People on Call, It Doesn't Hurt to Work With a House Sitter Who Can Use a Wrench
Things can go wrong in any home. Broken pipes, leaks, and water seepage due to heavy rains are common occurrences. Household appliances like washing machines, dishwashers, and, yes, coffeemakers can stop working (God forbid!).
House sitters who are resourceful will be able to do some troubleshooting on their own. Even though they are generally not required to fix anything, house sitters who are willing and able to make minor repairs and fixes can be very helpful. Even a house sitter who simply knows when a breaker trips can save you hundreds of dollars.
For instance, we were able to stabilize a fence that had slumped in the rain, saving the owners over $8,000 in an emergency!
Homeowners prefer house sitters who are handy and resourceful. This is important as they trust everything to them when they go away on vacation. And house sitters – consider traveling with a portable brewing setup, just in case that coffeemaker does go down.
Experienced House Sitters
Been There, Done That. Does Your House Sitter Have a History?
House sitters with experience are the preferred choice. People with experience will be able to fulfill all the responsibilities and expectations of the homeowners with grace. The work history of the house sitter is an important qualification, be it direct experience or simply being in a position with responsibility.
The household duties will vary depending on the homeowner. The house sitter should be comfortable with the duties assigned, though. If they are not comfortable and happy with what is required, they need to be clear about it.
House Sitters as Problem Solvers
Is Your House Sitter Cool Under Fire?
A good house sitter remains calm in emergencies. They are able to handle most problems in a calm and composed manner. Homeowners can talk over certain scenarios with the house sitter to understand how they will handle the problem. For instance, if the housesit occurs during a time of historically heavy storms, the house sitter should know where the storm drains are and how to clear them.
A problem solver will not panic. He or she will try to face any challenge in the best possible way. A house sitter with this ability ensures that the homeowner is not troubled unnecessarily during the vacation, enabling them to have complete peace of mind.
House Sitters May Have a Flexible and Open Calendar
This Can Be a Dealbreaker for House Sitters and Homeowners Alike, So Discuss It!
There are many successful house sitters who can be flexible with dates and have an open calendar. House sits vary in length. Homeowners can go away on a vacation or professional work for a few days, weeks, or even months.
Or in some cases, homeowners haven't been able to return to their homes for an extended period because of COVID-19!
The house sitter may be able to accommodate the schedule of the homeowner. For instance, a homeowner may be flying on miles, and an extra day of flexibility can make a big difference in scheduling travel. Suffice it to say that having flexibility with dates and locations is a qualification that some homeowners may look for when choosing a house sitter.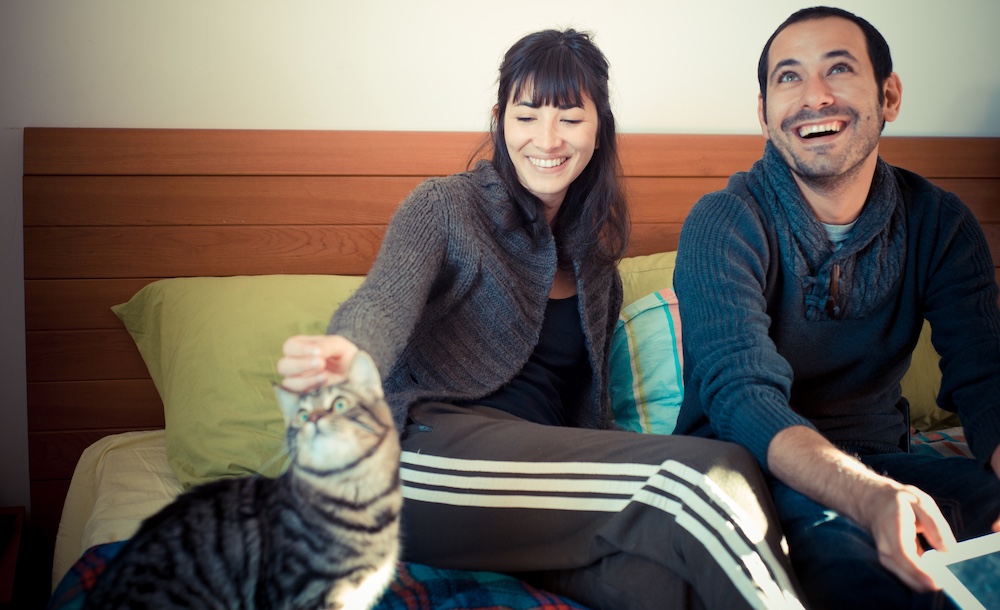 References and Criminal Background Checks
House Sitters Should Have a Verifiable Track Record
House sitters with good references are a preferred choice. Higher end house sitting opportunities might also require a police report and DMV report.
Most homeowners ask for phone numbers of references. They talk to other homeowners to find out the skills and qualifications of the house sitter. Having written references with contact information ready to go can also help the house-sitter land gigs. The reviews on housesitting websites can be helpful as well, as "social proof" that the house sitters (and sometimes home owners) have successful stays under the belts.
Good Communication
Bottom Line, Communicating Well Is A Cornerstone of a Great Relationship
Good communication is important for a successful house sit. Talking to the homeowner in a clear way, bother prior to the house sit and during, prevents miscommunication. Staying in touch with the owner and updating them about the house and pets helps build trust.
Clear communication between the homeowner and the house sitter will help both parties understand the responsibilities and expectations. Lack of communication, on the other hand, often leads to confusion and this can ruin the entire house sit experience.
---
Good house sitters are able to market their experience and qualifications in the best possible way. An experienced house sitter will have all the qualities and qualifications that a homeowner prefers. These are the qualities and qualifications that enable the homeowner to relax when they're away from their nest and pets. And when that happens, everyone wins!