House sitting works when there is a good understanding between the homeowner and the house sitter. Homeowners often look for house sitters with certain qualifications.
Pet-Friendly
Most homeowners appoint house sitters as they want someone to take care of their pets. One of the most important qualification that a house sitter should have is that they are pet lovers. Pets love human company and the welfare of pets is a top concern of people going on vacation.
Homeowners are often skeptical about leaving their beloved pets with strangers. People who love animals, however, tend to be able to get along with them quickly. The ideal house sitter for a homeowner with pets will be someone who is not only comfortable with animals, but enjoys being with them. With your instructions and advice, they should be able to take care of most pets.
House sitters with pet care experience can highlight the qualification in their profile. If they have attended to sick pets and those requiring special care, this is worth mentioning in their profile.
Caring for different types of pets is a big responsibility. This is especially true if the pets need special care and medication. If you are not comfortable with animals, avoid house sitting in a home with pets.
Flexibility
House sitters need to be flexible. They should be able to adapt to a new home, new environment, and new way of doing things. This is because they will be going to someone else's home and taking care of it.
If the house sitter is set in their ways and not willing to adapt to the new environment, they will find it very hard to be comfortable. The house-sitting experience can become miserable for them and unsatisfactory for you.
Good house sitters, however, change their lifestyle and routine depending on the nature of the house sit. If you like new experiences and challenges, house sitting will be a welcome and pleasant experience.
Handy and Resourceful
Things can go wrong in any home. Broken pipes, leaks, and water seepage due to heavy rains are common occurrences. Household appliances like washing machines, dishwashers, and, yes, coffee makers can stop working.
House sitters who are resourceful will be able to do some troubleshooting on their own. Even though they are not required to fix anything, house sitters who are willing and able to make minor repairs can be very helpful.
Homeowners prefer house sitters who are handy and resourceful. This is important as they trust everything to them when they go away on vacation.
Experience
House sitters with experience are the preferred choice. People with experience will be able to fulfill all the responsibilities and expectations of the homeowners. The work history of the house sitter is an important qualification.
The household duties will vary depending on the homeowner. The house sitter should be comfortable with the duties assigned, though. If they are not comfortable and happy with what is required, they need to be clear about it.
Problem Solver
A good house sitter remains calm in emergencies. They are able to handle most problems in a calm and composed manner. Homeowners can talk over certain scenarios with the house sitter to understand how they will handle the problem.
A problem solver will not panic. He or she will try to face any challenge in the best possible way. A house sitter with this ability ensures that the homeowner is not troubled unneccessarily during the vacation, enabling them to have complete peace of mind.
Flexible and Open Calendar
Successful house sitters are flexible with dates and have an open calendar. House sits vary in length. Homeowners can go away on a vacation or professional work for a few days, weeks, or even months.
The house sitter should be able to accommodate the schedule of the homeowner. Flexibility with dates and locations is another qualification that homeowners look for when choosing a house sitter.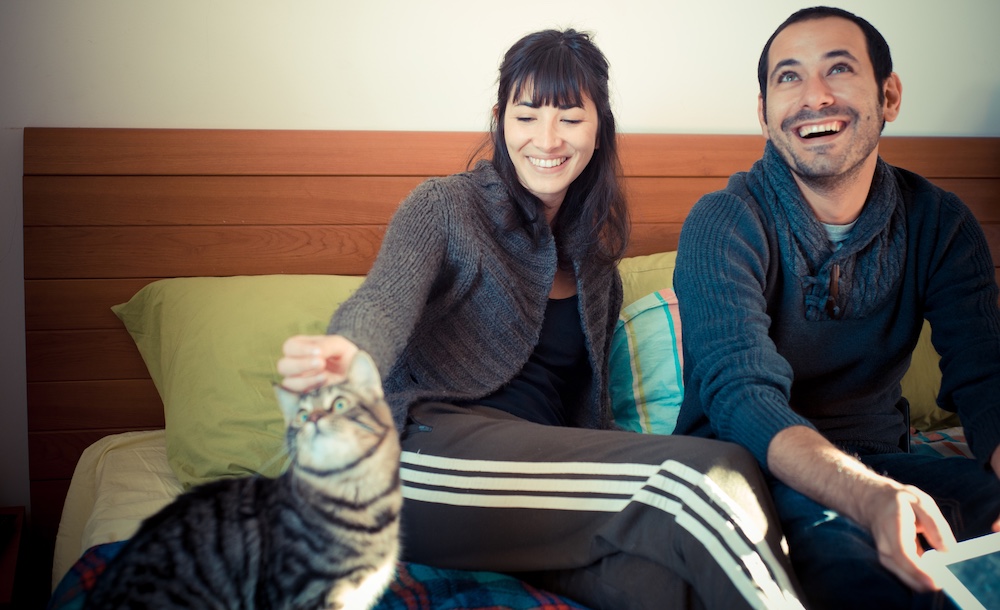 References and Criminal Check
House sitters with good references and criminal check records are a preferred choice. Most homeowners ask for phone numbers of references. They talk to other homeowners to find out the skills and qualifications of the house sitter.
Good Communication
Good communication is important for a successful house sit. Talking to the homeowner in a clear way prevents miscommunication. Talking to the owner and updating them about the house and pets helps build trust.
Clear communication between the homeowner and the house sitter will help in understanding the responsibilities and expectations. Lack of communication, on the other hand, often leads to confusion and this can ruin the entire house sit experience.
---
Good house sitters are able to market their experience and qualifications in the best possible way. An experienced house sitter will have all the qualities and qualifications that a homeowner prefers; these are the qualities and qualifications that enable the homeowner to relax when they are on a vacation.